Discounted UrthPlant: a revolutionary organic fertilizer (10 packets)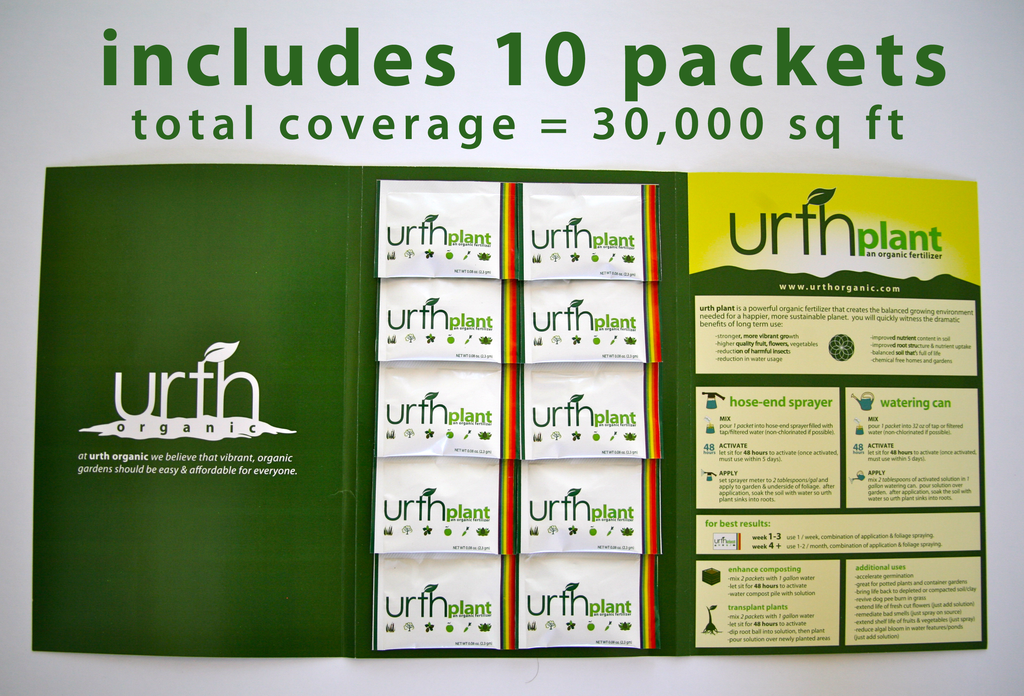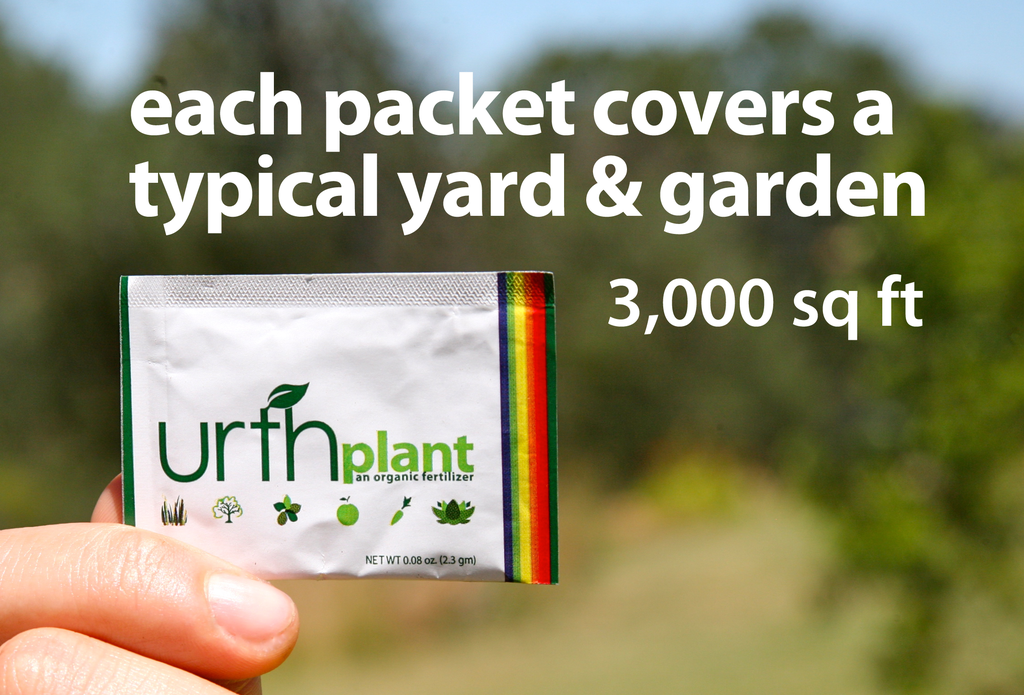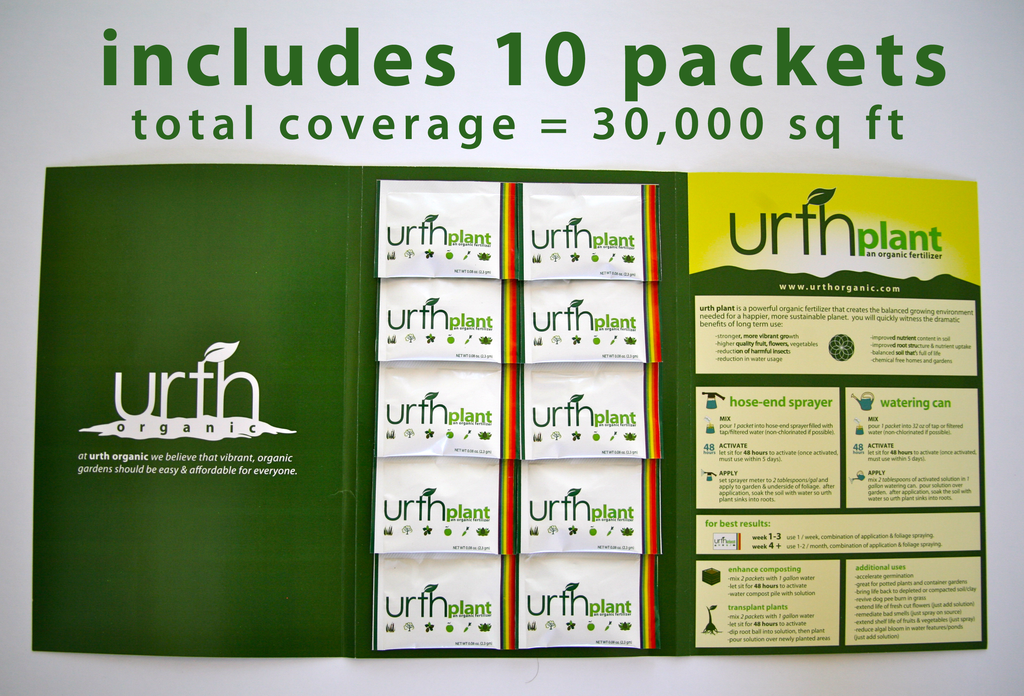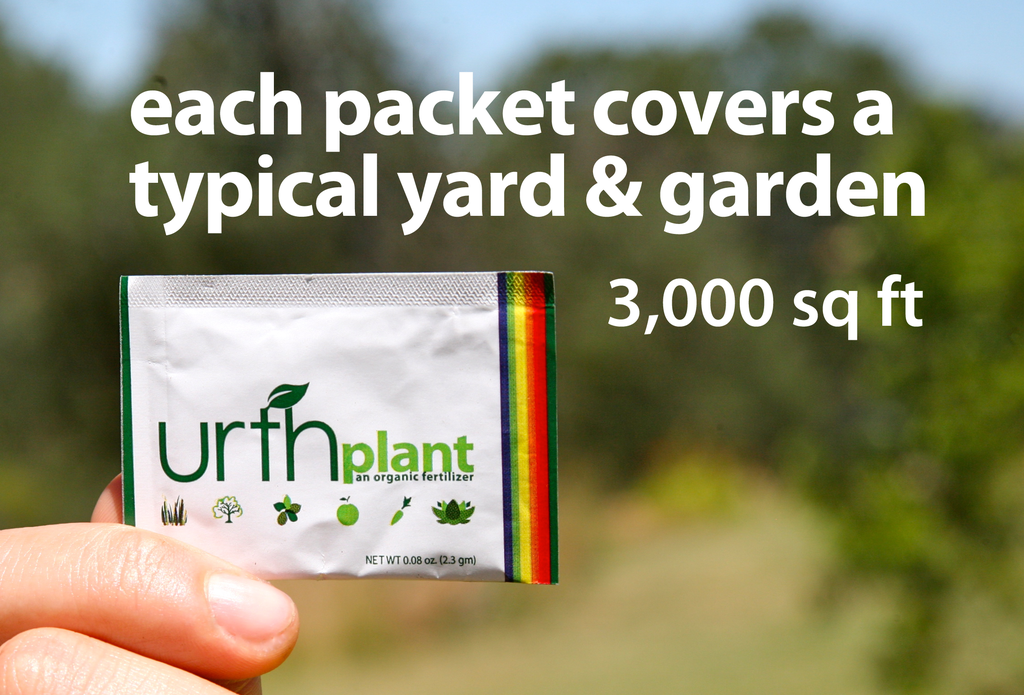 Discounted UrthPlant: a revolutionary organic fertilizer (10 packets)
- Discounted Listing for our original customers. -

UrthPlant is a powerful organic fertilizer that creates the balanced growing environment needed for a happier, more sustainable planet.
The benefits are dramatic:
-stronger, more vibrant growth
-higher quality fruit, flowers, vegetables
-reduction of harmful insects
-reduction in water usage
-improved nutrient content in soil
-improved root structure & nutrient uptake
-balanced soil that's full of life
-chemical free homes and gardens
Nature's most powerful fertilizer in one little packet!
We've taken the 3 most important organic products for soil & plants and combined them into one little packet for easy & affordable gardening.
1. microorganisms:

naturally occurring, plant-based probiotics stimulate beneficial microbial and enzymatic action.
2. kelp:

sea kelp supplies plants with usable nutrients immediately upon application.
3. electrolytes:

naturally occuring electrolytes from humic substances help fuel energy and strengthen immunity.


What's inside?
Each package contains 10 individual packets. Each of these individual packets feeds a typical yard & garden (3,000 square feet). The total coverage for entire package is 30,000 square feet, making UrthPlant one of the best values on the market. You could feed your garden with hundreds of pounds of traditional fertilizers, or you could feed your entire yard with an UrthPlant packet that simply fits in your pocket.
Use a hose-end sprayer OR watering can:
We recommend using UrthPlant with a hose-end sprayer. Using a hose-end sprayer is the best way to feed UrthPlant into the soil and spray the foliage for strong, vibrant growth. If you have a smaller garden, a watering can will work fine. See our instructions page on how to use a hose-end sprayer or watering can.
See how easy it is to use UrthPlant: