Gilmour hose end sprayer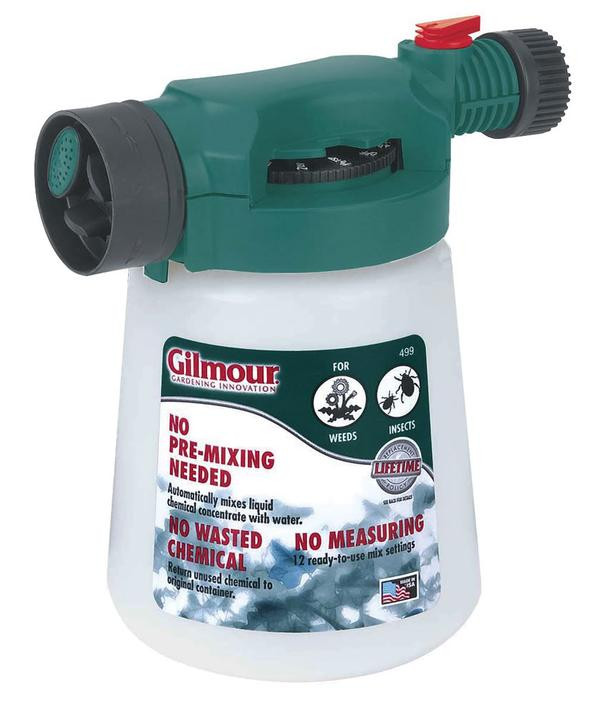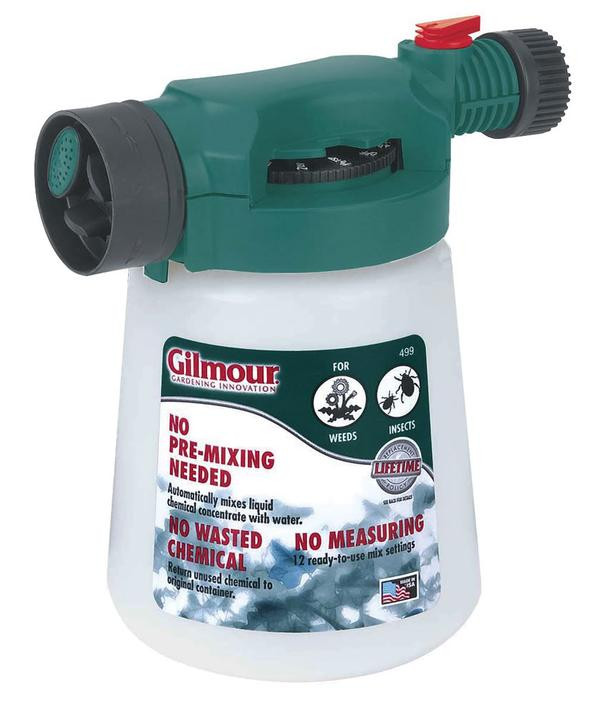 Gilmour hose end sprayer
our recommended hose end sprayer
features:
automatically mixes & meters activated urth plant with water
easy-to-use mixing dial: setting shown in teaspoons, tablespoons and ounces per gallon
4 pattern spray dial selects patterns for lawn, shrub, tree, and garden applications
"on" and "off" setting
swivel nut for upright hose attachment
durable, chemical resistant, rustproof polymer construction
specifications:
1/4 turn bottle attachment to reduce spills
Gilmour exists to meet the needs of serious gardeners and homeowners who demand the very best for their lawns and gardens. over the course of several decades, Gilmour has developed some of the most innovative tools on the market for pruning, trimming, watering, fertilizing, chemical application and cleaning. the quality of our products is unsurpassed, and we make it a point to offer environmentally friendly products that help customers use natural resources responsibly.
to see how to use the Gilmour hose end sprayer with Urth Plant, click here.